I help you help yourself when 'life' happens
When 'life happens' we can resort to retail therapy, giving up, laying blame, or a 10am martini. But shoving it down, sideways or to someone else doesn't help!
Transformational Coaching can! TRANSFORM your life with deLIBERATE thinking
We help you and your team transform from being stressed and disconnected to calm, deliberate and productive through resilience and mindfulness workshops and coaching
Let's face it: life is bumpy, messy and full of uncertainty, we can't change what is going on around us. But most of us overlook the fact that we can change how we experience life's bumps and messes - by changing our view.
There's never been a better time to be deliberate, to build resilience and to practice mindfulness...
The more AWARENESS you have, the smaller the gap between INTENTION and FULFILMENT
Time to start increasing your awareness of how much your perceptions determine your reality.
Are you overwhelmed and exhausted, living in the performance zone, juggling the digital age, with the noise of others' expectations in your ear?
Are you creating destructive stories about your life and being the worst version of yourself inside your most important relationships?
Are you bouncing from one self help book to another, unable to answer the question: "why do I do what I do when I know what I know"?
Are you living on auto pilot, living 'comfortably numb', multitasking and giving away your time and attention?
Any of these scenarios means you're being robbed of joy, connection, your dreams, that the extraordinary life you deserve is instead rather average and ho-hum. And you're damaging your relationships, productivity, creativity, and health on a daily basis.
Please don't be alarmed, you're not alone. Take heart - life like this can be transformed as soon as we start DELIBERATE THINKING.
If we change our view, become aware of the attitude we bring to what we find, wow, like magic our experience of life changes!
How much RESILIENCE do you have? Take the QUIZ!
Keen to know how MINDFUL you are? Take the Quiz!
Feeling Lost? Try the Creating Life On Purpose Toolkit!
Change your VIEW, increase your AWARENESS, get CLARITY, change your EXPERIENCE.
What we offer
Mindfulness and resilience are skills we can all learn. We all learn, implement and practice differently. Here are three ways in which you can start your transformational journey with Our Minds Matter.
WORKSHOPS for workplaces
Mindful Productivity
Mindful Leadership
Rebuilding & Reconnecting your team
Advancing in Adversity
COACHING for indivdiuals
First consultation is FREE
Available in 1 session, 4 session and 8 session blocks
Also available as a 12 month transformational coaching package
WEEKEND WORKSHOPS
Living Life on Purpose
For women
For men
For teenagers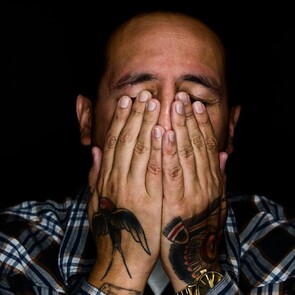 What may be keeping you awake at night?
If you're worried that you have your team's time – but not their attention. And its impacting productivity, creativity and connection? We get it!
If you can't focus, you're too overwhelmed. We get it.
If the gap between where you are and where you want to be feels enormous. We get it.
If you're comfortably numb, on auto pilot, not progressing. We get it.
If you're concerned about COVID19's aftermath on your team. We get it.
If you're sick of hearing the word 'stress'. We get it!
Our workshops and coaching are DESIGNED to transform these situations!
how you can expect to FEEL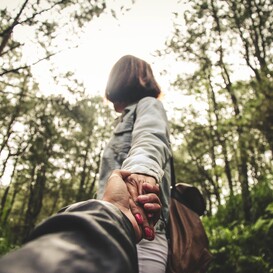 What transformation looks and feels like
You and your team will learn:
To become present and protect your attention - and more productive
To be more open minded, creative and inclusive
To have a more balanced perspective of what is going on
To unpack your default coping strategies and practice healthy coping strategies
To foster a more positive outlook, with learned optimism
To respond rather than react
To ditch perfectionism, and embrace failures
To become comfortable with ambiguity
To redefine true success for you, get real about what really matters
To unhook from criticism and praise and comparison
To be able to solve problems and make decisions, better
To dive deep into blockages and habitual thought-patterns to raise awareness of what is helping, harming and holding you back
To bridge the gap between where you are, and where you want to be!
NO ONE IS IMMUNE TO THE HARD STUFF
SO LET'S PROTECT YOUR ATTENTION
START WITH DELIBERATE THINKING
BUILD YOUR RESILIENCE MUSCLE
CONNECT AND TRANSFORM YOUR TEAM
CREATE AWARENESS OF YOUR PERCEPTIONS OF REALITY
ADVANCE BECAUSE OF ADVERSITY
AND BRIDGE THE GAPS BETWEEN "REAL AND IDEAL"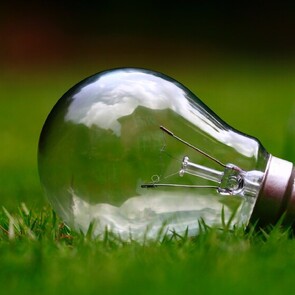 non clinical, backed by science and research
In our workshops and coaching we use the science and research backed practices of mindfulness and resilience - specifically Mindfulness Based Stress Reduction and Positive Psychology - to reveal:
where your attention goes - that's the beliefs and thoughts you are deliberate about
the attitude you choose to bring to what you find - that's revealing and replacing the blockages
the motivation you have to make one choice, one response, or one action over another - that's retraining to thrive because of adversity.
Which means YOU can transform YOUR view, choices and responses to YOUR life though deliberate thinking. You're back in charge of your attention - and therefore your future - my friends!
"I'm able to control only that of which I'm aware, and that of which I unaware controls me".