we've got your team covered with relevant packages and flexible workshop and coaching options
exactly what is happening for you and your team will be unique. here's some of what we offer, all packaged up, which may be a great start for a conversation about your team's unique needs.
"We brought Rhonda in to do some resilience sessions with our team as we're very committed to looking after our team's mental health. Little did we know we'd be putting what we had learnt to good use very quickly in the wake of the COVID-19 outbreak. The team thoroughly enjoyed and looked forward to these sessions and participated enthusiastically thanks in no small way to Rhonda's empathetic and engaging personality. She brought calm and clarity to a work environment which can be pretty stressful and chaotic at times and we had some really great meaningful discussions with the team. She certainly gave us lots of food for thought. We loved working with her and got so much out of her sessions that some of our team have continued to see her on a personal coaching basis. I highly recommend Rhonda's services". - Del Hart - Managing Director, Sentinel Homes ‑ Hamilton & Waikato
"It has been game changing for us to have Rhonda supporting the team at HMS Trust. She brings great insight and support to our team and does so in an encouraging and supportive way, while also challenging one's thinking. As a leader in an organisation you are always thinking how to invest and support your team and even more so in the last two years with the impact of Covid on mental –health and well-being. Rhonda has become an integral part of the support we provide to our staff and others connected to our organisation. One of our organisations' values is family and Rhonda has become one of our family." - Ellie Wilkinson
or perhaps coaching is the best option in your workplace?
Yes we run workshops, but the impact of one on one coaching can also have a profound impact on a work environment. A Harvard Business Review of 140 leading executive coaches showed that while only 3% of coaches were hired to attend to the personal lives of executives, over 75% of the coaches found themselves assisting executives with personal issues - the 'whole' of themselves. You see, the "opponent within is more formidable than the one outside". Just an option!
resilience & thriving in adversity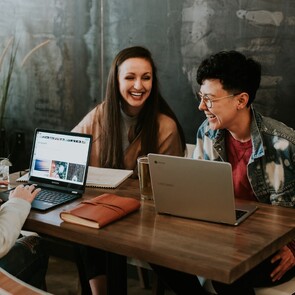 why resilience & thriving in adversity?
Resilience is being able to bounce back when the going gets tough, and not only survive the uncertainty, but thrive in it. When we practice resilience, we reframe setbacks and adversity, we learn how to create, innovate, and grow, so adversity is not only an opportunity for growth, but a requirement for it.
Resilience is commonly misunderstood as 'mental toughness'. We re-frame resilience, because the good news is resilience is not innate, it's not set in stone at birth. It's just like a muscle, the more we use it, the more we strengthen it. And as we build it up the context of what stress and pressure are changes too.
After all, none of us is immune to adversity, so there is always something to practice on!
what you'll learn
what resilience is and isn't
how to take advantage of adversity to prosper and innovate
the power of purpose of help us navigate rough waters
our healthy and unhealthy coping strategies
learned optimism
courage to try new things, to be creative
power of gratitude and an abundance focus
unhooking from criticism, praise and perfectionism
being aware of and understanding our emotions, non judgmentally
your own resilience plan, brilliant!
PLUS we share a scientifically backed metaphor as a common language to comfortably discuss how your staff are feeling.
why this course?
"I don't have enough time, I can't focus, I keep getting distracted, my to-do-list is getting out of control...." So we work harder, longer and multi-task to the point of burnout. Or we simply hum along numb on autopilot. Sound familiar in your workplace?
Where we direct our attention, and the attitude we bring to what we find, determines our future. Time and attention are such precious resources, and often we feel stressed because the demands placed on us exceed the resources we have.
Time to overcome the overwhelm, my friends! Here we strengthen our attention muscle and use that strength to gain more control over our day, where we spend our time, and ultimately become less stressed and more productive.
what you'll learn
science and symptoms of stress & strategies to reduce it
how to train your attention muscle
controllable vs. uncontrollable
not believing everything you think
mindful communication techniques
core values
where burnout starts simmering
distinguishing 'rocks' from 'frogs'
tools for taking charge of your day and distractions
PLUS we cover what they don't teach you at traditional management or leadership school - the practices of mindful leadership including top two : vulnerability and authenticity. Gold for anyone, after all we're all leaders of something, most importantly our own lives!
rebuilding and reconnecting your team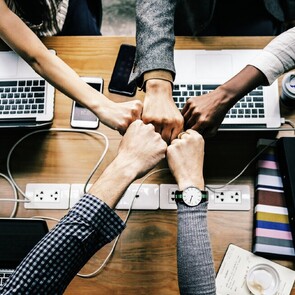 why this workshop?
Pandemics and other upheavals such as restructures can take their toll on your team - if you've had to let staff go, survivor's guilt may set in too. Rebuilding and reconnecting your team, to tap into their courage and creative genius, using a mix of mindfulness and resilience practices, is critical to any recovery.
The health of our relationships in the workplace is determined by how we manage our negative emotions, how we react to those of others, and the habitual behaviours we resort to. We illuminate the behaviours you want to change, change the relationship you have with them and prepare you for making lasting changes. Mindfulness communication inside teams ensures we proceed with compassion and consideration, respond rather than react, which means better outcomes and connections.
Your team will together, grow their own hope as they learn to acknowledge how far they've come!
what you'll learn
mindful communication techniques for all types
the courage to be vulnerability, to be creative
swap out self limiting beliefs for those that help not harm
compassion for self and others
tools to move forward, make progress
coping strategies
fitting-in vs.'belonging' (the foundation of a functional team)
science and impact of stress
power of gratitude and an abundance focus
limitations and privileges of our human brain
not to believe everything you think
how we can learn and prosper when the going gets tough
PLUS we share a scientifically backed metaphor as a common language to comfortably discuss how your staff are feeling. No more awkwardness or being lost for words when a conversation about 'mental health' comes up - let's get talking! It's so fabulous it should form part of the school curriculum!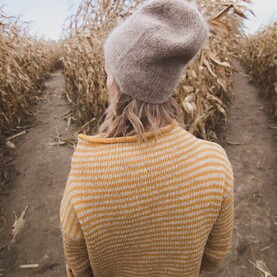 why this course?
Pay Attention! Focus! Calm Down! Pick yourself up! Show compassion! Be yourself (but still be good)!
Remember this from your childhood? Ever taught how to pay attention, how to calm down? How to cope when going gets tough? Ever given the support to truly be yourself, to stuff up? We're guessing, probably not –so we invite you to read on…
This course is an introduction and practical application of mindfulness principles so we can live in the present, be in charge of our attention, get more done, get out of the happiness waiting room, be the best version of ourselves inside our most important relationships and calm ourselves when we need it the most.
what you'll learn
principles of mindfulness
practical application of mindfulness at work and home
how to be present
how to train your attention muscle
how to let go of what is not helping you
self compassion practices
free, legal and easily accessible techniques to calm yourself down
mindful communication techniques for adults and kids
PLUS we deep dive into some delicious tools to literally trick your body into thinking you're not stressed - you can take control of the state of your nervous system with some really simple but incredibly clever 'interventions'. You're in charge remember!
"Before completing the Mindfulness ABC course, I thought that I was already mindful. I quickly realised that I was good at understanding the emotions but did not have the awareness or tools to deal with them correctly. This course gave me plenty of tools, time and support to practice mindfulness. Understanding that "you" are the one that controls "your mind" and that having control of your mind can have positive effects on all aspects of your wellbeing was eye opening." - Jack Clayton, GM Waikato Institute Leadership & Sport Studies.
IGNITING
3-4 hours
Congratulations! Ignites spark, gets seeds planted and conversations started
ILLUMINATING
7-10 hours
Life will never be the same! More conversation, more concepts, more practices
LIBERATING
12-15 hours
There's no going back... additional time on key concepts and exercises, reflection, take-home plan